KONTRIBUSI PENDAPATAN USAHA GULO PUAN TERHADAP PENDAPATAN KELUARGA PETANI PADI SAWAH LEBAK DI KECAMATAN PAMPANGAN KABUPATEN OGAN KOMERING ILIR
Abstract
ABSTRACT
This study aims were to study what causing the lowlands rice farmer families prossecing gulo puan, to calculate Gulo puan income, and to calculate Gulo puan contribution to the lowland rice farmers family income in  Pampangan District Ogan Komering Ilir regency. The research was conducted in the Pampangan District Ogan Komering Ilir Regency. Location of research determination was done a purposive with the consideration that in the this area there were lowlands rice farming families who processing Gulo Puan. . The method used in this study was a survey. The sampling method used was the census, with a sample of 32 peoples. Data collection methods used were observation and interview. Tabulation of the data processed for the formulation of the first problem analyzed by descriptive and qualitative approach to the formulation of the second and third issues were used descriptive analysis with a quantitative approach. The results showed that the cause of lowland rice farmers in Pampangan District prosescin Gulo puan were to fill leuser time, hereditary habit, Utilizing natural resources, more profitable, and adding income. Average lowland rice farming income of Rp. 7,655,279.95 per year, average income of Gulo puan prosesscing. 10,122,338.7 per year, the average of farmer income from another cultivating except rice was 3,712,611.11 per year, the average out of farm income was Rp. 21.486.733 per year and contributtion of gulo puan income was 26%.  This study suggested gulo puan employers should looking for partners to sell the resulting products Gulo puan so can be marketed outside the city of Palembang, and can be known widely. To increase income, farmers should be more active in gula puan prosescing and change the way the gulo puan processing and packaging more modern by using existing technologies such as giving label or brand on packing.
Keywords
Contribution of Gulo Puan Business to Lowlands Rice farming Family Income in Pampangan District Ogan Komering Ilir Regency
References
Amirin, M.P. 1995. Menyusun Rencana Penelitian. PT RajaGrafindo Persada. Jakarta.
Batubara, M.M. 2011. Metodologi Penelitian Sosial Ekonomi. Universitas Muhammadiyah Palembang. Palembang.
Daniel, Moehar. 2003. Metode Penelitian Sosial Ekonomi. PT. Bumi Aksara. Jakarta.
Hernanto, Fadholi. 1989. Ilmu Usaha Tani. Penebar Swadaya. Jakarta.
Mubyarto. (1999). Pengantar Ekonomi Pertanian. Lembaga Penelitian, pendidikan dan Penerangan Ekonomi dan Sosial. Jakarta.
Noor, Muhammad. 2007. Rawa Lebak. PT. Raja Grafindo Persada. Jakarta.
Pemerintah Provinsi Sumatera Selatan. 2007. Pertanian. (online). http://www.google.com/search20%kabupaten20%/, diakses 15 oktober 2012.
Prakosa. 2000. Ekstensia. Majalah Penyuluh Pertanian. Jakarta
Soekartawi, A. Soeharjo, J.I. Dillon dan J.B. Hardaker. 1993. Ilmu Usahatani dan Penelitian Untuk Pengembangan Petani Kecil. Universitas Indonesia. Jakarta.
Wijaya, Asmar. 3 agustus 2012. Padi lebak. Sripoku. Kayuagung.
DOI:
https://doi.org/10.32502/jsct.v2i2.1192
Refbacks
There are currently no refbacks.

This work is licensed under a
Creative Commons Attribution-NonCommercial-ShareAlike 4.0 International License
.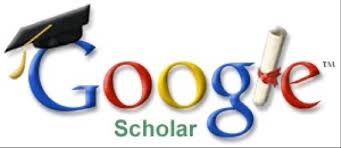 Societa: Jurnal Ilmu-Ilmu Agribisnis by jurnal.um-palembang.ac.id/societa is licensed under a Creative Commons Attribution-ShareAlike 4.0 International License.