ANALISIS NILAI TAMBAH (VALUE ADDED) PENGOLAHAN SIRUP KAYUMANIS DI KABUPATEN KERINCI PROPINSI JAMBI
Abstract
Abstract
The purpose of this study were: (1) to determine how much value added  and profit of cinnamon syrup procsesing in Siulak Deras Mudik Village Gunung Kerinci District Kerinci Regency Jambi Province, (2) to determine the background factors of agroindustry cinnamon syrup in Siulak Deras Mudik Village Gunung Kerinci District Kerinci Regency Jambi Province, and (3) to determine what were the constraints in cinnamon syrup business. This research has been conducted in Producer of cinnamon syrup home industry in Siulak Deras Mudik Village Gunung Kerinci District Kerinci Regency Jambi Province. The location of this research has been taken  as in purposive sampling by considering this area was just one of the cinnamon syrup processing area in Indonesia. The time of this research has been conducted in December 2011 to February 2012.
            The results of this study were (1) the value added from cinnamon bark processing into cinnamon syrup Rp. 4,083.33 per once processing with production as much as 48 litres (160 bottles). Selling price per bottle was Rp.16,666.00 and profit was obtained for Rp.9,583.00 per litre production processing, (2) the background factors of the processing of cinnamon syrup was the potential number of cinnamon bark in Kerinci Regency, syrup processing can create added value, and reduce unemployment, and (3) the constraint in the processing of cinnamon bark to cinnamon syrup was capital in cinnamon syrup processing.
References
Amirin .1995. Metodelogi Penelitian. PT. Raja Grafindo Persada. Jakarta.
Arikunto, S. 1998. Proses Penelitian Suatu Pendekatan Praktik. Rineka Cipta.
Jakarta.
Dinas Perkebunan Tingkat I Sumatera Barat dalam Rismunandar,1993. Komiditi Perkebunan Tanaman Kayu Manis
Downey, D.W. Erickson, SP. 1992. Manajemen Agribisnis. Penerbit Erlangga. Jakarta
Fernandez, P. (2001). EVA, economic profit and cash value added do NOT measure shareholder value creation. SSRN Working Paper (June).
Fischer, S. (1981) Relative Shocks, Relative Price Variability, and Inflation. Brookings Papers on Economic Activity 2:381-441.
Hardjanto,1991. Konsep Agribisnis. Jurusan Sosial Ekonomi Pertanian. IPB Bogor
Imai et.al. 2011. Supply response to changes in agricultural commodity prices in Asian countries. Journal of Asian Economics, 22 (2011) ) 61-75.
Siahaan, R. 2006. Analisis Nilai Tambah Pengolahan Ikan salai di Kota
Palembang Tesis Mahasiswa Pasca Sarjana UNSRI (S2). Palembang.
tidak dipublikasikan.
Indrizal,1997. Ekstensifikasi Perkebunan Kayu Manis Rakyat dan Perbuhan Sosial di Perdesaaan. IPB Bogor
Kartasapoetra, A.G. 1998. Pengantar Ekonomi Produksi Pertanian. PT. Bina Angkasa.Jakarta
Martina, F. 2005. Kajian Nilai Tambah Agroindustri Kulit Kayu Manis (Kasus Pada Home Industry Sirup Kayu Manis Sutinah Kecamatan Sekincau Kabupaten Lampung Barat.
Swasta, 1998, Saluran Pemasaran Konsep dan Strategi Analisis Kualitatif Pustaka. Jakarta
Sumardi, 2007. Analisis Nilai Tambah dan Keuntungan Agroindustri Tahu Sumedang Lingga Sari di Desa Tanjung Seteko Kecamatan Indralaya Kabupaten Ogan Ilir UMP Palembang
Sudjokoe, 2001. Profil Industri Kecil dan Rumah Tangga. BPS. Jakarta
Soedarsono, 1985. Pengantar Ekonomi Mikro. Modul UT.Karunika.Jakarta
Soekartawi, 2001. Pembangunan Pertanian.Raja Grafindo Persada.Jakarta
DOI:
https://doi.org/10.32502/jsct.v2i2.1193
Refbacks
There are currently no refbacks.

This work is licensed under a
Creative Commons Attribution-NonCommercial-ShareAlike 4.0 International License
.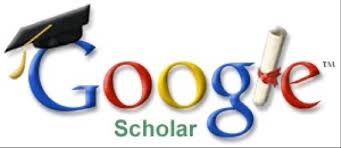 Societa: Jurnal Ilmu-Ilmu Agribisnis by jurnal.um-palembang.ac.id/societa is licensed under a Creative Commons Attribution-ShareAlike 4.0 International License.