PRODUKSI DAN BIAYA USAHA KARAMBA JARING APUNG DI PERAIRAN INTI RAWAPENING KABUPATEN SEMARANG
Abstract
ABSTRACT
The present research has the objective of determining what production factors affecting the cost of per unit output and total production, and what constraints encountered by cage culture farmers. Data were collected from the field in Lokasi Perairan Inti Rawapening, located in Kebondowo administrative, District of Banyubiru, Semarang Regency. Research results revealed that January-March seeding season, production cost was lower than similar production level to October-December seeding, giving a higher return. Total income and per cage production for the farmer were respectively 8.68 and 1.42 times the later. Cage ownership did affect fish production, but it did not has any effect on production cost. Thus, those who owned the cages earned a higher income due to production increase but with no associated increase in cost as indicated by the increase of order 29.36 and 3.67 for total income and per cage production respectively. Cage number did influence fish production. Although increasing number of cages might reduce cage production, but a larger cost reduction was associated with it, giving cage culture at
increasing return to scale
. Income of fish farmers with more than eight cages was higher than those 1 to 4 cages as indicated by the increase of total income and per cage production by 2.3 and 2.35 respectively.
Keywords
Production; Cost; Income
References
Anonim , 1990. Laporan Tahunan Dinas Perikanan Semarang Tahun 1990. Dinas Perikanan Dati II Semarang.
, 2000. Laporan Tahunan Dinas Perikanan Tahun 2000/2001. Dinas Perikanan Dati II Semarang..
Bardach, J.E, J. H. Ryther and W. D. Mclarney, 1972. Aquaculture Farming and Husbandry of Freshwater and Marine Organism. Wiley-Interscence. New York.
Dharma, L., 1988. Percobaan Pemeliharaan Ikan Mas Dalam Jaring Terapung di Ambarita-Danau Toba Sumatera Utara. Bulletin Penelitian Perikanan Darat. Vol 7. No 2. Desember. 1988.
Gujarati, D., 1997. Ekonometrika Dasar. Alih Bahasa Sumarno Zain. Erlangga. Jakarta.
Kamiso, H. N., 2000. Pengelolaan Sumber Daya Ikan Berkelanjutan untuk Menunjang Pembangunan Nasional. Pidato Pengukuhan Guru Besar. Fakultas Pertanian. UGM. Yogyakarta.
Hendra, S., 1988. Prospek Budidaya Ikan di Perairan Umum. Warta Penelitian dan Pengembangan Pertanian, Volume 10 No. 01. Departemen Pertanian. Jakarta.
DOI:
https://doi.org/10.32502/jsct.v2i2.1197
Refbacks
There are currently no refbacks.

This work is licensed under a
Creative Commons Attribution-NonCommercial-ShareAlike 4.0 International License
.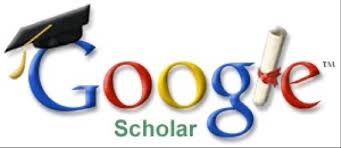 Societa: Jurnal Ilmu-Ilmu Agribisnis by jurnal.um-palembang.ac.id/societa is licensed under a Creative Commons Attribution-ShareAlike 4.0 International License.