ANALISIS KELAYAKAN FINANSIAL USAHATANI TERPADU PADI – ITIK DI KABUPATEN MUSI RAWAS
Abstract
ABSTRACT
Integrated rice-duck farming is one of integral farming pattern used to increase farmer's household income.  This integral farming pattern has been developed in many contries such as Japan and Philippines. Rice farming pattern integrated with duck poultry gives farmers chance to gain multiple crops, not only paddy but also duck meat and egg. The purpose of this research were to analyze the financial feasibility of integrated rice-duck farming pattern. Outcome of this research were development model of integrated farming between rice farming and duck poultry which feasible to run. Hopefully this research can motivate farmers to gain more product from one field in order to increase farmer's household income. The methode used in this research is survey methode. Respondences are choosed by purposive sampling methode from farmers who integrate rice farming with duck poultry. By this methode 10 respondences are selected. The result of this research shows that integrated rice-duck farming pattern are profitable with benefit reach Rp36.713.000,- per years.  Integrated rice-duck farming pattern are feasible with NPV Rp99.964.397,- at discount rate 12%; Net B/C 3,26; IRR 80%; and PP 1,18.
ABSTRAK
Usahatani terpadu Padi-itik merupakan salah satu pola usahatani yang bisa dilakukan untuk meningkatan pendapatan rumahtangga petani. Pola usahatani terpadu ini telah dikembangkan di beberapa negara seperti Jepang dan Filipina. Usahatani terpadu antara ternak itik dan tanaman padi memungkinkan petani memperoleh hasil panen yang lebih beragam,  tidak hanya padi tetapi petani juga bisa memperoleh daging itik dan telur itik sekaligus. Tujuan penelitian ini adalah menganalisis kelayakan usahatani terpadu antara tanaman padi dan ternak itik secara finansial. Luaran penelitian ini adalah model pengembangan pertanian campuran antara padi dan itik yang layak diusahakan secara finansial.  Hasil penelitian ini diharapkan dapat menjadi motivasi bagi petani padi sawah untuk mendiversifikasi lahan sawahnya sehingga diperoleh produk pertanian yang beranekaragam dari suatu areal yang sama sebagai upaya peningkatan pendapatan rumahtangga petani. Metode penelitian yang digunakan adalah metode survei. Penentuan responden dilakukan secara sengaja (purposive sampling) dengan kriteria petani padi sawah yang memiliki ternak itik.  Melalui metode tersebut dipilih 10 orang responden petani padi sawah yang juga beternak itik di Kecamatan Tugumulyo Kabupaten Musi Rawas.  Hasil penelitian menunjukkan usahatani terpadu padi-itik menguntungkan dengan keuntungan mencapai Rp36.713.000,- per tahun.  Usahatani terpadu padi-itik layak diusahakan dengan nilai NPV Rp99.964.397,- pada discount rate 12%; Net B/C 3,26; IRR 80%; dan PP 1,18 tahun.

Keywords
Integrated farming; rice – duck; financial feasibility; kelayakan usaha; padi – itik; usahatani terpadu
References
Barroga, R.M; N.R. Gicana; A.J. Barroga. 2007. Socio-Economic Evaluationof Rice-Duck Farming System in Bukidnon. Philippine J. Vet. Anim. Sci 33(1) 47-72.
Fatati. 2006. Penggunaan Tenaga Kerja Keluarga Petani Peternak Itik pada Pola Usahatani Tanaman Padi Sawah di Kecamatan Air Hangat Kabupaten Kerinci. Jurnal Ilmiah Ilmu-Ilmu Peternakan Nopember, 2006, Vol. IX. No.4.
Goh, B.D ; Song, Y.H ; Manda, M ; 2001. Effect of Duck Free-Ranging Density on Duck Behavior Patterns, and Rice Growth and Yield under a Rice-Duck Farming System in Paddy Field . Korean Journal of Environmental Agriculture. Volume 20, Issue ,2, 2001, pp.86-92
Holidi. Safriyani,E. dan L.Y. Affandi. 2015. The Growth and Yield of Five High-Yield Rice Varieties Following Integrated Farming Rice-Duck Treatments " Promoting Local Resaurces For Food and health " University Of Bengkulu.
Hossain, S.T.; H. Sugimoto; Gazi, JUH; Md. Rafiqul, I. 2005. Effect of Integrated Rice-Duck Farming on ice Yield, Farm Productivity an Rice Provisioning, Ability of Farmers. Asian Journal Of Agriculture and Development. Vol 2 No 1.
Pasaribu, Ali Musa. 2012. Perencanaan dan Evaluasi Proyek Agribisnis. Andi. Yogyakarta.
Polakitan, D; Arie Dp Mirah; Femy H Elly; PPJ Panelewen. 2015. Keuntungan Usatani Padi Sawah dan Ternak Itik di Pesisir Danau Tondano Kabupaten Minahasa. Jurnal Zootek Vol 35 No 2 (361-367).
Praptana, H. dan Yasin. 2008. Epidemiologi dan strategi dan pengendalian penyakit tungro. Jurnal IPTEK tanaman pangan. Vol. 3 (2) : 184 - 204.
Schroder, J. P and J.C. Munch. 2008. Balancing Environmental and Socio-Economic Demands. Elsevier B.V.
DOI:
https://doi.org/10.32502/jsct.v7i1.1132
Refbacks
There are currently no refbacks.

This work is licensed under a
Creative Commons Attribution-NonCommercial-ShareAlike 4.0 International License
.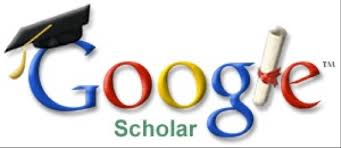 Societa: Jurnal Ilmu-Ilmu Agribisnis by jurnal.um-palembang.ac.id/societa is licensed under a Creative Commons Attribution-ShareAlike 4.0 International License.