Jurnal Ilmu Manajemen is published by Pascasarjana Management Department. It is published twice year in June and December. Jurnal Ilmu Manajemen publish papers in the field of management science that give contribution to the development of management science, and management practices. We accept mainly research-based articles related to management science. The scopes of the topics include : Financial Management, Marketing Management, and Human Resource Management.
Moreover, Jurnal Ilmu Manajemen has been accredited by the Indonesian Ministry of Research, Technology and Higher Education with a decision number: B/4130/E5/E5.2.1/2019 and is currently ranked as SINTA 5.
p-ISSN : 2089-8177  
e-ISSN : 2623-2081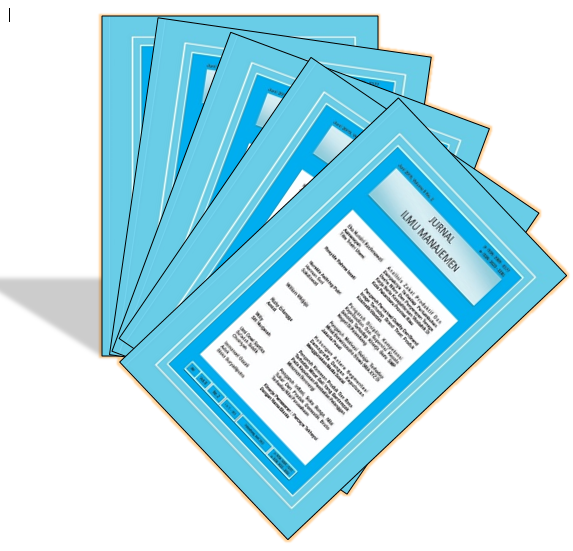 Announcements
No announcements have been published.
Vol 12, No 1 (2022): Jurnal Ilmu Manajemen
Table of Contents
Articles
| | | |
| --- | --- | --- |
| | Wiwit Agi Yuniar, Yati Rohayati, Ima Normalia Kusmayanti | 1-16 |
| | | |
| --- | --- | --- |
| | Sun Mukti Arya, Risqo Wahid, Endah Dewi Purnamasari | 17-34 |
| | | |
| --- | --- | --- |
| | Subhan Subhan, Muvida Muvida, Ida E. Hidayanti | 35-46 |
| | | |
| --- | --- | --- |
| | Akhmad Darmawan, Yosita Anggelina, Sunardi Sunardi | 47-56 |
| | | |
| --- | --- | --- |
| | Tati Herlina, Rosmala Dewi, Mutiara Anisa | 57-66 |
| | | |
| --- | --- | --- |
| | Wina Nisrina Nalini, Yati Rohayati, Ima Rosmalia Kusmayanti | 67-78 |
| | | |
| --- | --- | --- |
| | aji saidina ali, Irwan Septayudha | 79-90 |